Executive & Manager Post Resume Overview
Over the past few years, we have witnessed tremendous growth in the field of technology and it's getting more advanced day by day. Moreover, the number of global internet users is increasing like the wind. Hence, businesses cannot afford not to have a brand presence online. As a result, digital marketing is emerging enormously these days and there are exceptional opportunities for almost everyone to make a career in this field.
But, getting hired as a digital marketer is not as easy as pie. Businesses are persistently looking for an experienced digital marketer specializing in creating effectual SEO Strategies and executing Social Media Strategies.
If you are not getting anywhere with your resume, the probable reason is that you are applying as an erroneous kind of marketer. Hence we have provided an absolute guide that will assist you to figure out exactly what you need to do in order to avoid that trap.
Things You Must Include in your Digital Marketing Resume
if you are fresher than the examiner has no choice except asking questions from the resume so the resume must have enough content for good 15- 20 minutes of an interview, it made easier for you.
An Eye-Grabbing Resume Header:

The header is that part of the resume that's going to catch the attention of the hiring manager. Hence, it becomes very crucial for you to create an eye-grabbing header in order to differentiate your resume from a stack of resumes. A resume header is just your name and contact information, but you can make it compelling by applying a few simple tricks. You can include any of your certifications next to your name to flaunt your qualifications.
You can also sum-up your social media accounts with relevant links. This will be beneficial for you if you are an active user of Quora, LinkedIn, Reddit, or any other platform where you discuss digital marketing.
By including these two things in the header, your resume will look more professional and persuasive.

Include a Proper Summary of your Last Project: Including a compendious summary about your last project in your resume is a great way to explain a bit more about yourself along with your digital marketing skills. Moreover, it's also a great way to show off your writing skills.

Just make sure to make the summary abridged and focused on elucidating why you're a good fit for this particular role.

Don't Include Unwanted Information in your Resume: Avoid including too much information that is vague and be specific about the information that is required for a certain role. Eventually, when hiring a digital marketer, the hiring officer expects to see that you have significant experience in the specific field that can derive results.
Mention only those Skills that you Expertise:

Digital marketing encompasses a broad range of areas. You will always be required to choose what kind of skills to accentuate.
Digital Marketers are always presumed to specialize in one or more areas. Hence, it becomes very crucial for you to identify what type of digital marketer a job offer is looking for and emphasize the relevant skills. Also, make sure to avoid including anything or any skills that you don't know about as it will affect your impression and probably you won't get a job offer with such skills.

Include your Previous Projects: Always mention the previous projects that you are proud of along with your focus projects in the last company. This is one of the most important things that you must include in your resume as it shows how competent you are. Be specific about what projects you have worked upon and what the results were.
Keep the Language Simple that every HR can easily Understand: Always try to keep the language as simple as possible. Extensive use of heavy words and showing off your writing skills might affect your chances of getting hired. As the hiring manager doesn't have enough time to focus on your language and they simply want to see your qualifications along with your experience. Hence, using a complicated language won't be valuable.
Write your Career Objective: Career Objective is a compendious summary that clearly delineates your thought process along with your career direction while contemporaneously presenting you as someone who fits the requirements that the company is precisely looking for. Writing a Career Objective is an optional part of your digital marketing resume but a quintessentially written Career Objective can be beneficial for you to attract the hiring manager's attention to your resume.
Mention your Stability in the Last Company: Your work experience and your stability in your last company are the two things that a hiring manager will probably be looking for. You are required to mention the projects that you have worked upon and for how long you have worked for the previous company. You simply have to include all the necessary details about your role in the company and how efficient you were for the company. All these things are a consequential part of your resume and play a vital role in getting hired.
Some Interview Questions for Digital Marketing Post Interview:
Question 1: How would you explain digital marketing and why are you interested in pursuing a career in it?
Ans: Be truthful and exhilarated about the company you have applied to. Express your point of view about digital marketing and why you are passionate about it. Also, describe the challenges that you are anticipating. Some of the answers can be:
You are persuaded towards technology and marketing, and digital marketing provides you the opportunity to explore both.
Digital Marketing is high in demand nowadays and there's a perpetual scope in the future as well. And that's the reason you are willing to pursue a career in it.
Digital Marketing is a field that is emerging enormously these days and you want to make a career that has such a rapid evolution.
Question 2: How would you categorize Digital Marketing?
Ans: Digital Marketing is classified into 2 major categories:
Inbound- Utilizing various platforms for a digital marketing campaign to make the customers aware of the company's offerings.
Outbound- Reaching out directly to the potential customers.
Question 3: How will you improve our current business through Digital Marketing?
Ans: Avoid being too quick to spill out a strategy. It is advisable to understand the business first, analyze the competitors, identify the strengths and weaknesses, and then explore the opportunities. Take enough time from the interviewer and plan a strategy around these components. Most of the time, an exceptional answer to this question can turn the tables.
Download Digital Marketing Resume in PDF
Click here and Download Resume in PDF Format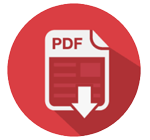 Download Digital Marketing Resume in Docs
Click here and Download Resume Docs File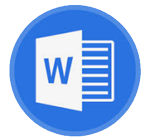 Concluding Thoughts on Digital Marketing Resume for Executive & Manager Post
In the end, we can conclude that digital marketing offers exceptional career opportunities, but we can't deny accepting the fact that even experienced candidates need to peg away to get a virtuous job in this field.
Hence, it becomes very crucial for any candidate to create a prodigious resume in order to get hired in a prestigious company. Just follow the tips mentioned above and give ceaseless efforts to get hired and achieve esteemed success in your digital marketing career.