SEO Resume Overview
Digital marketing is a wide and popular platform to be chosen as a career, India is one of the largest countries and exist on number second on the basis of number of users over the internet, digital marketing comprise of many categories like SEO, PPC, Adword, SEM, SMO, SMM, and many more. For the person who started learning digital marketing it is not mandatory that after covering all the portions and categories of digital marketing you will get a job, but if one is masters in any one of them for example SEO or dedicatedly on PPC than they will also get good opportunity in their jobs and career growth these categories also provide good scale salaries and positions in the reputed company. Here we came up with a resume pattern for SEO fresher and why it's important to follow this pattern and the benefits to follows these tips,
Tips to Make SEO Resume for SEO Freshers to Get the Dest SEO Job
Be friendly with technology: technology should be your best buddy, which included MS-excel, MS-word and powerpoint some times,

Benefit of doing this and mentioning it in your resume will make a good impact on the employees as they are clear about the fact that you need you company training no add on training is required, which gives you one extra point from others.

Post clarification: for which post your are applying, this is the main point where mostly people are lacking behind since they are not aware of the post they never get time to update and modify their resume according to the post applied so always be clear about the post which you are applying for.

Benefit of doing this is you have enough time to prepare yourself and search for some topics and study some facts if their about the post and the responsibility under that post.

Highlight the resume pointer: ensure that the resume has clear brief about your key skills and do not ever forget to highlight those section of resume so that it's been cached by the interviewer,

Benefit of doing this is it already tell the interviewer what they are looking for what skills you have, it gives a clear short to interviewer.

Try to promote yourself: try to opt for SEO project which is working online, which means try to start your own website which gives you clear instructions and able to practice your theory concepts and real time issues while working.

Benefits of this are clear it creates your online profile and gives the interviewer your clear picture of your skills and knowledge regarding your SEO.
Key Points should be mentioned while Creating SEO Resume for Fresher
Each and every portion of your resume should have clear line to distinguish between two sections.
First or the far the most important thing is mentioning your name and your contact details on the top of resume.
Second thing mention your career object and try to choose career object which is like a milestone for the time, or the priority for you for that time.
After that give complete details about education background and next comes to technical skills and certifications if any in those skills.
Example of an attractive SEO Resume: –
Below is the format of resume which will help you to make better resume and may be helps to get a job in the best surrounding: –
Download SEO Resume in PDF
Click here and Download SEO Resume in PDF Format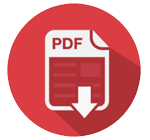 Download SEO Resume in Docs
Click here and Download SEO Resume in Docs Format